Giving Back
Oglesby Elks help with Illinois Valley PADS new addition (November 2019)
Caro Alcorn, PADS Executive Director took Oglesby Elks #2360 Trustee Shawn West and Ken Ficek, Exalted Ruler and Lodge Grant Coordinator, on a tour of the new 5,000 sq. ft. addition to the local homeless shelter. They are shown inspecting the new beds that were purchased through local donations. The Elks Lodge helped sponsor a bed by using an Illinois Elks Association, IEA, $1,000 grant and also provided a $500 gift pharmacy certificate from an ENF Gratitude Grant to be used for client's medications.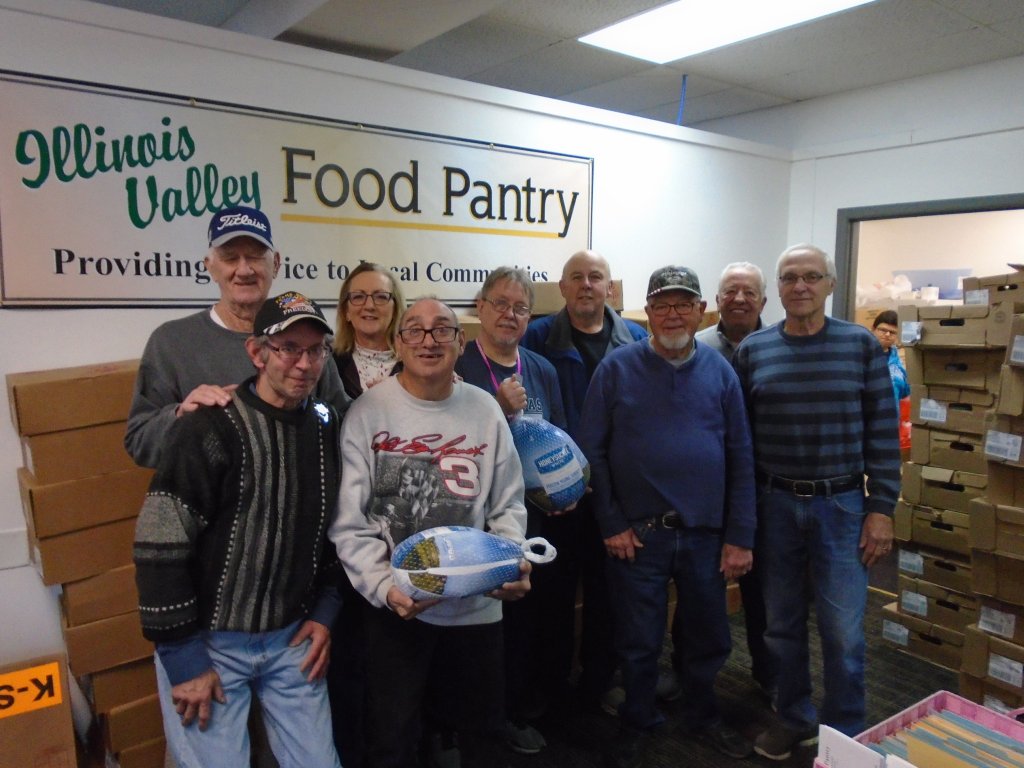 Oglesby Elks help Food Pantry at Thanksgiving 2019
Members of Oglesby Elks Lodge #2360 assisted with the packing of about 600 bags of groceries at the Illinois Valley Food Pantry that will be distributed to needy families for Thanksgiving. In addition, the Lodge donated $750 from an Elks National Foundation (ENF) grant to help restock the shelves with turkeys and hams for Christmas. Oglesby Elks shown here include in the front row are Tim Watkins, Bob Weiss, Food Pantry Manager Tim Carr, Chuck Sherman and Dave Grajewski, with Ralph Storck, Pam Coffey, Shawn West and Ray Brandt in the back row.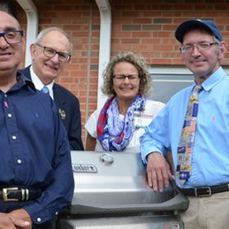 LaSalle Veterans Home gets a new grill! (June 2019)
Oglesby Elks in conjunction with a grant from the Illinois Elks Association was able to buy the exact grill the LaSalle Veterans Home wanted and needed.
Present Exulted Ruler Ken Ficek, Esquire Tim Watkins, Member Bob Wiese